Easy-to-handle articulated arm
Up to 3 optional laser modalities – Q-Switched, Opti-Pulse and Pulsed
NaturaPeel handpiece (optional)
USB port for Easy maintenance and updates
IFractional handpieces (optional) OptiZoom handpiece for variable spot settings
High performances in an optimized laser size
Twain Connector for optional Twain IPL and Twain 2940
The Device at a Glance
The ultimate lase-station based on a powerful Q-Switched 1064/532 nm Nd:YAG laser with the plus of Hi-tech optional modules.
More than 50 indications and dedicated Skin Apps all in your hands to expand your practice. Chrome offers a unique solution merging treatment versatility with system reliability.
Drive Your Change
Combining strong innovation with maximum flexibility increases patients' involvement in treatment selection.
More customer satisfaction and retention.
Expand Your Possibilities
Chrome lase station empowers you to perform more than 50 kinds of treatments thanks to additional modules,
100% Italian design with 35 years of heritage in the development of lasers for people care.
OPTIZOOM

Ultimate optics for the highest treatment precision

Skin Rejuvenation – Benign Pigmented Lesions -Tattoo Removal
NaturaPeel

Fixed handpiece for cream assisted laser peeling

Cream Assisted Skin Rejuvenation
Fractional HC

High coverage perfection for fractional treatment of pigmentations

Benign Pigmented Lesions (laser toning) – Skin Rejuvenation
Fractional DF

Deep fractional multi-level solution for skin resurfacing

Scars – Skin Resurfacing – Skin Rejuvenation – Resistant Tattoo Removal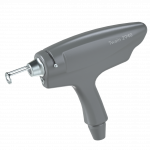 OPTIZOOM – Pulsed 1064 nm

*additional option
Pulsed Nd:YAG source to expand your treatment potentialities

Dermatological Vascular Lesions – Skin Rejuvenation – Onychomycosis
Twain IPL

Mix of Power and versatility

Benign Vascular Lesions – Benign Pigmented Lesions – Skin Rejuvenation – Hair Removal
Twain 2940

The ablative power in your hands

Scars – Ablative Dermatological Procedures – Skin Resurfacing
Increase your business
The lase station that grows together with your business.
Upgrade anytime with the option/module you need to enhance your practice.
NaturaPeel

™
FAST AND GENTLE LASER PEEL | NATURAL LASER PEEL CREAM | TREAT-AND-GO
Décolleté
REDUCTION OF REDNESS | TONE UNIFORMITY | SKIN TIGHTENING EFFECT
Refresh
TONE UNIFORMITY | SKIN BRIGHTNESS | SKIN REFILL
Refresh Bronze
THE REFRESH ADVANTAGES | FOR DARKER SKINS
Sculpt
TEXTURE RE-DEFINITION | LASER PEELING | SKIN RESURFACING
Revivo
SKIN RESURFACING & PEELING | TIGHTENING EFFECT | COUPEROSE REDUCTION
Note: Carousel will only load on frontend.