Especially recommended for Vascular Lesions, Scars, Psoriasis & Vitiligo,
Anti-Aging & Wrinkles, Pigmented Lesions
2 Light sources : dye laser
and dye lamp with RightLightTM technology
5 Laser handpieces with spot sizes ranging from 5 to 12 mm.
RightLightTM Technology Exclusive DEKA
Pulsed Dye Lamp handpieces with wide emission areas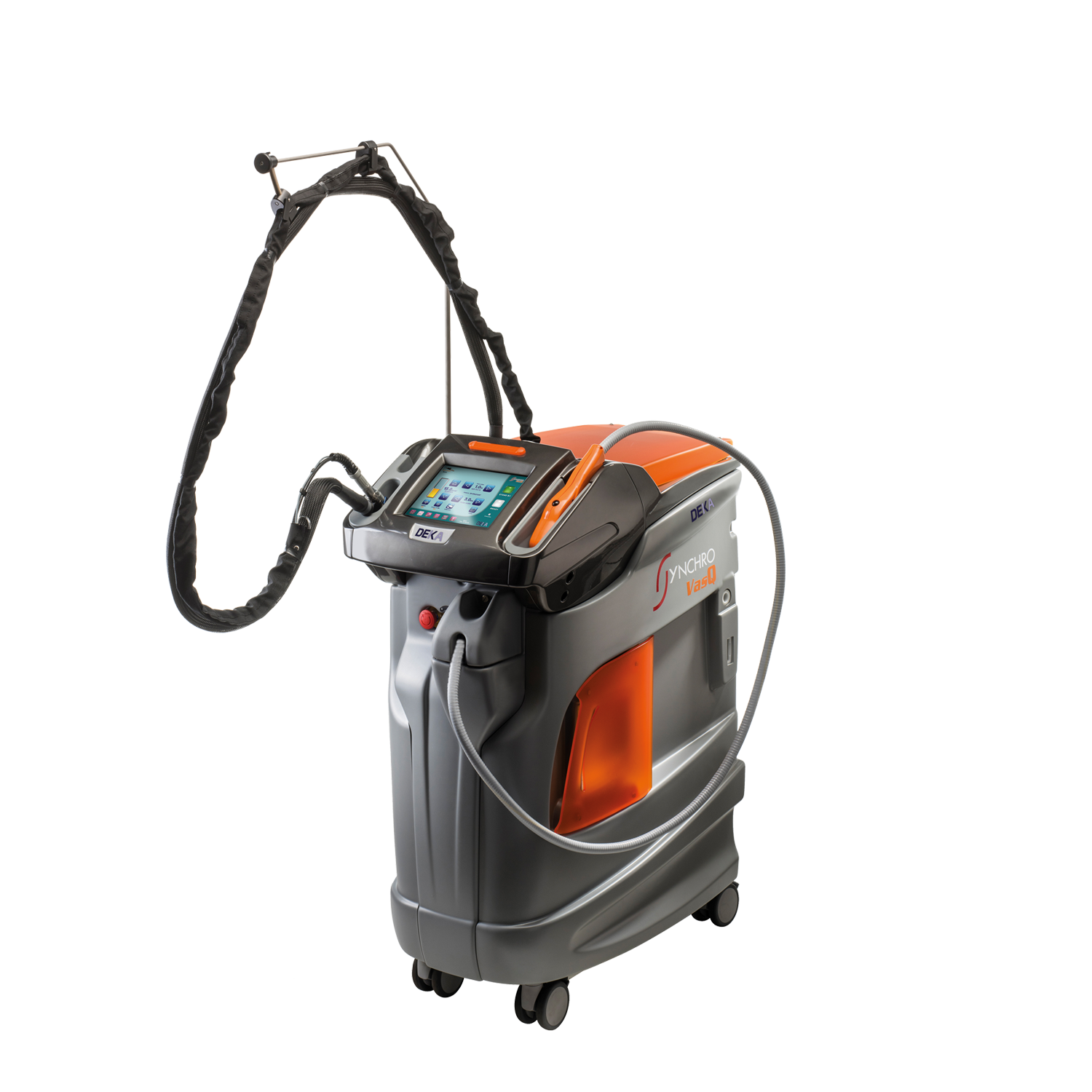 Synchro VasQ
Science at Your Fingertips
Perfect synergy of Dye Laser and Light for Dermatological Vascular Treatments
Synchro VasQ Unique Features:
Best emission at 595 nm

Ability to treat all vascular lesions and superficial pigmented lesions, scars, warts and psoriasis

Lower incidence of purpora thanks to the laser emission in micropulses

RightLight™ handpiece for a better treatment of superficial lesions (i.e erytrosis and rosacea)

400,000 free shots included in the price!
Synchro VasQ: An Effective Laser Source for Every Treatment
In international scientific literature Dye laser is the most effective wavelenght (595nm) for absorption in haemoglobin. Synchro VasQ, with its proper features and introducing the new RightLight™ Technology, represents a unique real novelty in dye laser world, guaranting at the same time a selective action and protection of the dermal structures surrounding the lesion.
Synchro VasQ treats a large number of vascular lesions and can also be used in the treatment of psoriasis, warts, scars and acne, without the annoying problem of post-treatment purpura (energy is released in micropulses).
The greater amount of energy available makes it possible to use a maximum spot size of 12 mm, guaranting speed in treatment and an improved therapeutic approach.
RightLight™ Handpiece
RightLight™ Dye lamp is a patented technology by DEKA able to remove fainter and more superficial vascular lesions, characterised by a smaller chromophore concentration which are usually problematic to treat with the traditional Dye laser.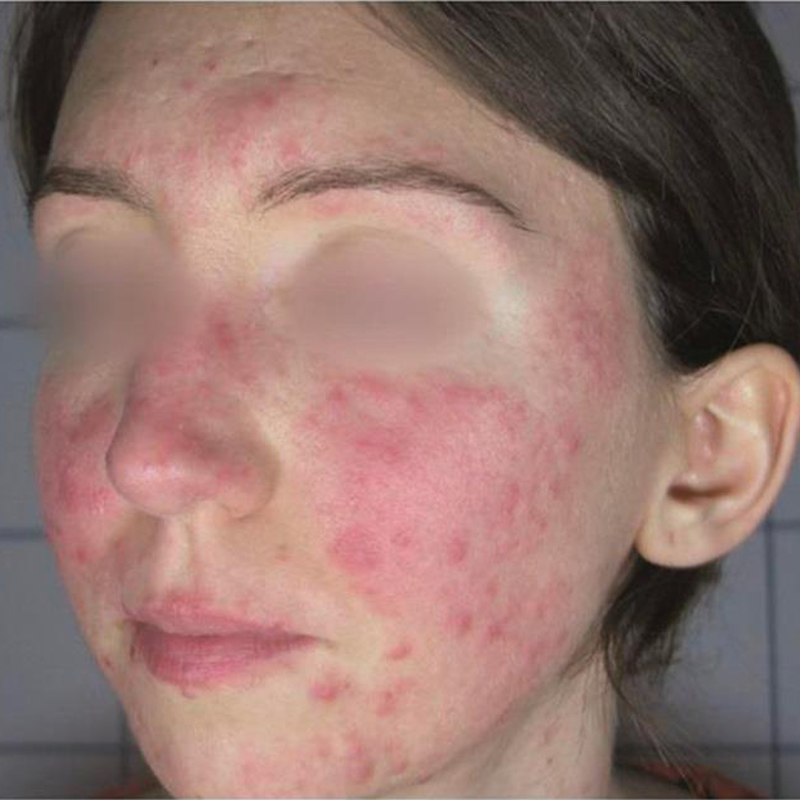 Note: Carousel will only load on frontend.