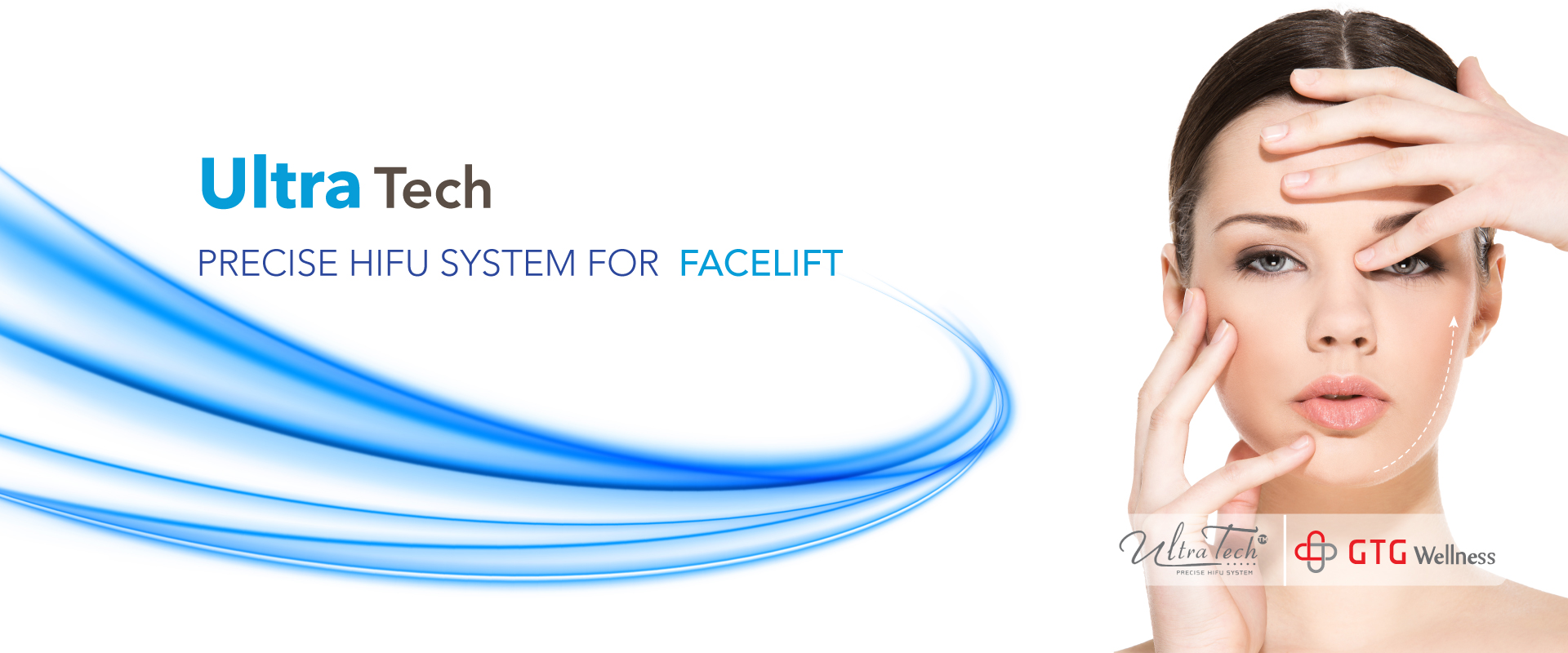 Advantages compared with Laser or Surgical treatment
Non-surgical / Non-invasive
Noticeable changes but natural
It delivers the precisely controlled energy
To targeted depth (1.5mm / 3mm / 4.5mm)
What is Ultra Tech for ?
ULTRATECH delivers HIFU (High Intensity Focused Ultrasound) energy into superficial
dermis, deep dermis, and subcutaneous fat through 3 different depth catridge.
HIFU energy produces coagulation (thermal heat) in the skin, which promotes collagen
reproduction and tightening sagging skin up in the end.
FEATURE OF 

UltraTech
Immediate result for tightening and lifting right after treatment
UltraTechhas accurate and uniform dot for safe and effective.
Noninvasive treatment
Easy to operate with Jog Dial
Fast scanning speed and 8 inch color full touch screen for easy operation.
1. Deliver the High strong focused ultrasound energy as fractionally.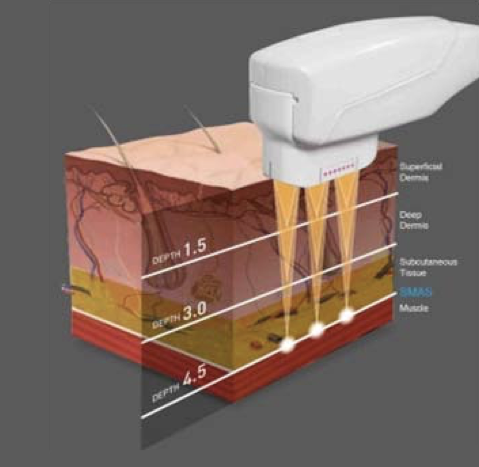 2. The energy is penetrated at the SMAS layer (4.5mm) ,the n makes
Thermal coagulation.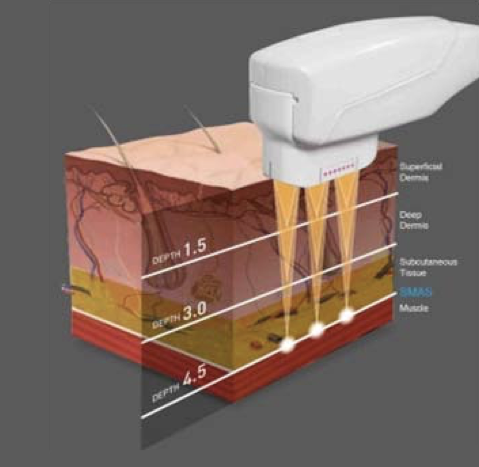 3. Immediate tightening effect : Contract the skin cell with raise temperature of coagulation point over 65 degree.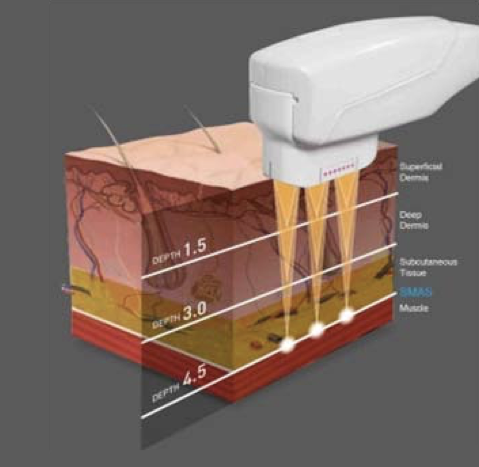 4. Skin regeneration & lifting effec by producing collagen and elastin.
UltraTech Cartridge.
1.5mm /3.0mm /4.5mm
APPLICATION
Micro winkles
eyebrows, Nasolabial fold,
tightening, Lifting
Facial tightening, Lifting, Improve
Lifting, Improve elasticity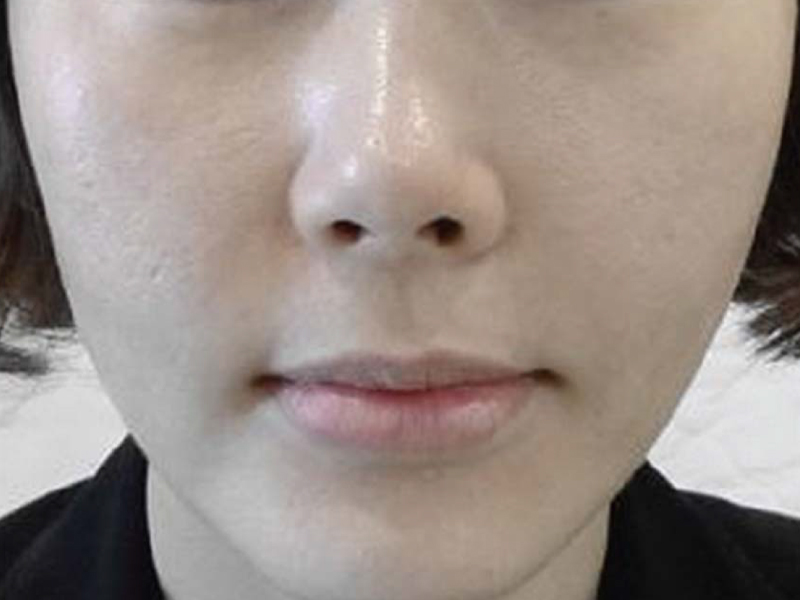 Note: Carousel will only load on frontend.