Innovation for minimally invasive micro-surgery in Head & Neck,
Women's Health, Neurosurgery, Dermatology, Plastic and General Surgery
RF excited CO2 laser source providing Pulsed Shape Design technology (PSD®)
CO2 Laser flexible fiber for delicate and smart tissue management
Additional High Power Diode Laser module to complete the clinical indications
Highly accuracy microspot micromanipulators with surgical scanners, and complete sets of surgical handpieces
Clinically validated and approved for both "ONE SHOT Stapedotomy" performed with both CO2 and High power Diode module, and "MonaLisa Touch" for GSM patient
Can be use GYN, V2LR, ENT, Wound Healing
SmartXide² TRIO
Unique, TRIO



Designed to enhance surgeon capabilities SmartXide2 TRIO is the new era of laser surgical innovation.
Precision, reproducibility and safety are the main plus of the intuitive SmartXide2 TRIO. The System provides both articulated arm and high-performance hollow fibers CO2 delivery together with High Power Diode laser module with dedicated fibers.
RF Excited CO₂ Laser Source and PSD® Technology
The SmartXide2 TRIO RF-excited CO2 sealed Laser source offers high power and speed of action. The newest PSD® (Pulse Shape Design) technology, generates variable peak pulses with different structure, duration and power to adapt to the various clinical conditions. This makes the SmartXide2 TRIO CO2 laser system extremely versatile for the various surgical applications, especially for ENT and Gynecological surgery.
U-PULSE ("Ultrapulsed" – Fig. B) and "Real CW" pulses are the most commonly used in this kind of surgery. U-Pulse is the perfect pulse for ENT microsurgery because a massive energy is supplied in microseconds, ensuring a perfect ablation without tissue carbonization. "The "Real CW" emission modality has no acoustic effect and is therefore suitable for the "ONE SHOT" stapedotomy technique.
Fig. A: Single-pulse continuous-supply excited laser CO2 (Superpulse emission).
Fig. B: Single-pulse radiofrequency excited laser CO2 (Ultrapulse emission). Radiofrequency-excited CO2 laser sources produce greater energy above the ablation threshold (red colour) compared to continuous-supply excited CO2 lasers, and at comparable pulse length.
GYNECOLOGY
SmartXide2 TRIO is the elective CO2 & Diode laser for minimally invasive Gynecological surgery, Colposcopy and Laparoscopy. It provides repeatable and predictable results and it connects to advanced scanning systems for laparoscopy and scanners and microspot micromaniplulators for colposcopy. Delicate to healthy tissues and critical organs, it is instead highly effective and precise for incision, excision, ablation, vaporization on the targeted soft tissue. Therefore SmartXide2 TRIO is the gold standard for gynecology surgeons for a wide range of clinical indications.
ENT
SmartXide2 TRIO is the elective laser for minimally invasive surgery for ENT, especially for TLM – Transoral laser microsurgery for pharynx, for SCC – Squamous cell carcinomas and for Diode & CO2 "ONE SHOT" Stapedotomy technique. It provides repeatable and predictable outcomes and it connects with advanced scanning systems, microspot micromaniplulators and microscope, to simplify the surgical procedures. The "Depth" and "Power" operative modes make it very versatile & intuitive to use and due to the thermal control and smart soft tissue management it is highly delicate to healthy tissues and highly effective to the target tissue.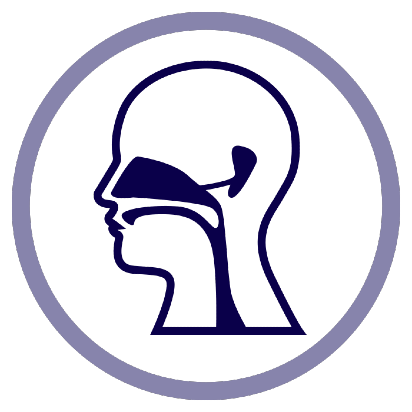 WOUND HEALING
SmartXide2 TRIO is an innovative and elective CO2 laser technology for surgical procedures for debridement and tissue regeneration in cutaneous wound healing. This induces a "cold injury" in the wound bed, thanks to either the special U-Pulse shape emission and devoted integrated protocols, high peak power and unsurpassed scanners and accessories. Any kind of skin ulcers (Diabetic foot ulcers, Venous leg ulcers, Pressure ulcers),
surgical dehiscence and chronic wounds need a special care by a minimally invasive, non-contact and highly effective surgical procedure. Extremely delicate to healthy tissues, SmartXide2 TRIO is a highly precise surgical laser for incision, excision, ablation and vaporization on the target soft tissue. Therefore it is considered the gold standard for Wound Healing, especially in severe cutaneous wounds,usually difficult to heal. This makes SmartXide2 TRIO the perfect tool to provide unexpected outcomes.
Note: Carousel will only load on frontend.