Q-Switched Laser Platform
with Exclusive Mixed Technology
OptiBeam II handpieces for flat top square, round or fractional spots
Up to three active Q-Switched wavelengths 1064, 532 and 694 nm (no underpowered dye handpieces)
Up to four emission modes: Q-Switched, OptiPulse, and PhotoThermal
Low-energy absorption: 16 A
10.4" Glass touchscreen display usable with gloves and intuitive graphical interface
New double footswitch for ready/standby and laser activation
TWAIN connector for optional IPL and Er:YAG handpieces to expand treatment indications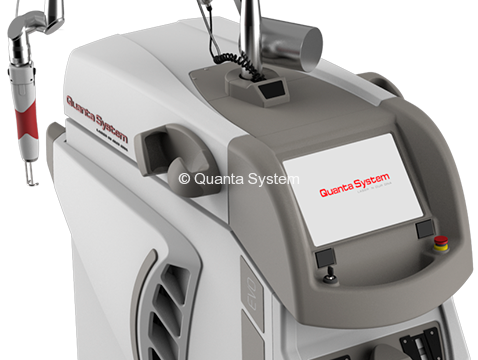 The device at a glance
Q-Plus C – MT Option is the unique Q-Switched device with single or combined emissions through the proprietary Mixed Technology. Q-Plus C can mix two different wavelengths to overtake the limits of the single emission. For example it  can perform efficient purpura-free pigmentation treatments or treat areas with coloured tattoos in a single pass.
Q-switched

Effect
The powerful Q-switched sources of Q-Plus can generate a photoacoustic effect targeted at inks and pigmentations leaving the surrounding skin preserved. These laser systems are able to fragment the target pigment in small that will be removed by the skin through the phagocytosis process.
Mixed

Technology 
The Q-Plus C – MT Option model in the EVO family is the only Q-Switched laser on the market with the capability to mix, in a single emission, two different wavelengths. The Mixed Technology of Q-Plus C can be used for the treatment of particular tattoo's color shades in a single pass to reduce treatment time and limiting the effects on blood vessels as well as reducing post-treatment downtime and skin inflammation as a result.
Optibeam

II
The OptiBeam II handpieces has been developed to increase the versatility of use at its maximum grade. This technology allows to switch from different spot shapes and sizes in really short time maintaining the maximum safety and reliability. It is for square, round or fractionated spots through State of the Art optical layouts which utilize also special optics based on MLA (Micro Lens Array) or DOE (Diffractive Optical Elements) able to generates the spot shapes with the best energy distribution in the industry.
Flat-top Square spot makes makes the work easy with a precise overlap of pulses to treat tattoos more homogeneously in short time.
The Round spots are generated combining a perfect Flat-top energy distribution and a long depth of field to make them easy to be used in the pigmented lesions treatments even when the perfect contact with the skin is not possible, overtaking the need of collimated handpieces.
The Fractional handpiece is perfect for skin resurfacing and rejuvenation with very short recovery time and remarkable safety even on or dark skin types.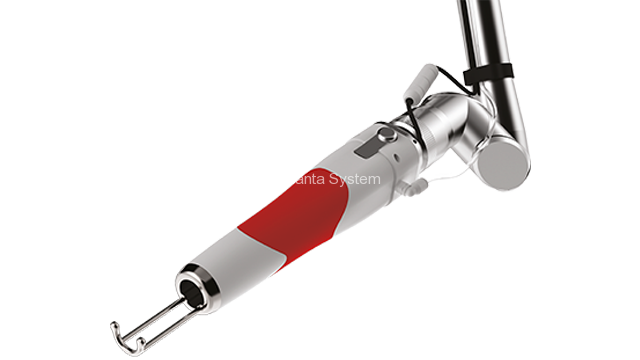 Twain

Handpieces
The TWAIN options are based on IPL or laser handpieces can also be installed at the clinic's site any time.
Twain IPL option is based on Intense Pulsed Light technology, it has different optical filters or different handpieces that can have integrated skin cooling (depending on the model and wavelength). It is indicated for:
Hair Removal | Dermatological vascular treatments | Benign pigmented lesions | Skin rejuvenation | Active acne
Twain 2940 is an Er:YAG laser handpiece ideal for skin ablations with confined thermal diffusion for excellent safety scores.
It is indicated for:
Normal spots: Skin ablation | Full skin resurfacing
Fractional: Skin resurfacing | Traumatic and acne scars | Epidermal dyschromia | Sun and age spots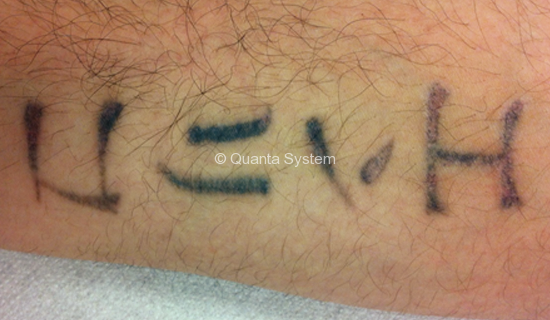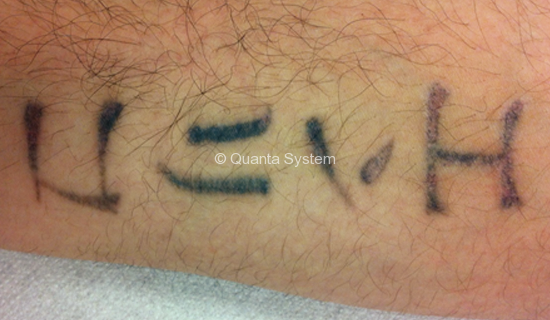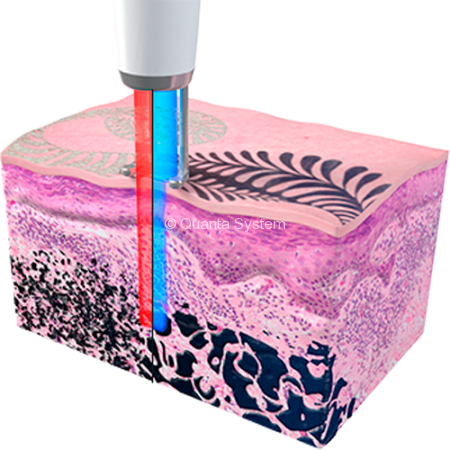 Note: Carousel will only load on frontend.